Create the future, together.
Latest posts by Biren Ramanathan
(see all)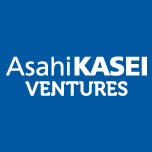 Founded in 1922, Asahi Kasei is a diversified business based in Tokyo focused on three primary sectors: Material, Homes, and Health Care.
Asahi Kasei Corporate Venture Capital was established in 2008 and is focused on investing in innovative global companies in areas of strategic importance to Asahi Kasei. Our primary mission is to create new long-term business opportunities for Asahi Kasei. Our team, based in Menlo Park, the Boston area and Düsseldorf, consists of senior professionals with backgrounds in R&D, start up operations and venture capital.
Asahi Kasei invests across all stages. Our initial investment size can range from several hundred thousand dollars up to several million, depending on the opportunity. Given the right situation, Asahi Kasei can lead investments.
© 2021 Asahi Kasei